If you have not already contacted a lender, if you want to verify that your lender is giving you a competitive rate, or if you just have questions about financing your home, we recommend contacting:
Home Loans: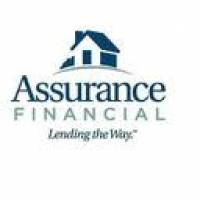 JAMIE (EDWARDS) TAYLOR
ASSURANCE FINANCIAL
NMLS #80654
OFFICE: 225.239.7143
FAX: 225.612.6804
EMAIL: [email protected]
Remember to tell the lender that you were referred to them by Hometown Homebuilder.
---
ONE-TIME CLOSING CONSTRUCTION LOANS:
SPECIAL DISCOUNT- A special builder discount is available for Buyers who secure their own construction financing with a loan called a "One-Time Closing Construction Loan." Please note that some lenders do not offer these types of loans. Ask your lender whether they provide such loans and let us know if you would like more information about this discount. The lender we recommend for a One-Time Closing Construction Loan is:
---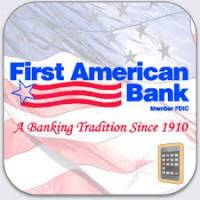 JAMES LEBLANC 
FIRST AMERICAN BANK
OFFICE: 225.755.4610
EMAIL: [email protected]
The more traditional financing route for buyers is to get qualified/pre-approved by a lender for the purchase of a newly constructed home. Your lender should be able to provide a letter to you sometimes called a "commitment letter" or a "pre-qualification letter". This letter will basically indicate that the lender has received financial information from you and that you will be provided a loan up to a certain dollar amount from such lender for the purchase of a house if your financial information is the same when it is time to close the sale on the house.
It certainly helps to deal with reputable lenders and to know as much about the process as possible when you start searching for a lender. There are different options available for home loans so you should check with your lender to see which option best suits your circumstances.
There are different types of home loans which may have advantages for your situation so ask your lender about each of the following loan types so you know your options:
Conventional Financing/Conventional Loans
Federal Housing Administration Loans- FHA Loans
Veterans Administration Loans- VA Loans
Rural Development Loans- RD Loans
Below are a few common terms involved with loans and the loan closing process. If you are not already familiar with these terms, then you may want to look up the terms to get a basic understanding of their meanings related to loans. Do not hesitate to ask your lender to define a term if a term is used that you do not understand. You will not be tested on these terms and your lender can explain any that you may not already know, but should feel much more comfortable about the entire loan process if you have a basic understanding of the following terms:
Loan Interest, Loan Term, Loan Points, Origination Fee, Truth-in-Lending Disclosure, Closing Costs, Seller-Paid Closing Costs, Financing closing costs, Title Insurance (there are 2 types- a Lender's Title Policy and a Homeowner's Title Policy), Appraisals and Appraisal Fees, Cash Sale/Act of Sale, Settlement Statement or HUD Statement, Pro-rated Taxes, Pro-rated HOA Fees, Deposit/Earnest Money, Credit at sale, Paid outside of closing, Purchase Price, Mortgage Broker, Loan Officer, Loan Processor, Builder Discounts, Flood insurance, Elevation Certificates, Homeowner's Insurance or Homeowner's Policy, Property Taxes, Escrow, Mortgage Insurance, Property Survey, Underwriter, and Clear to Close.
If you do not understand any of these terms by the time you are scheduled to sign the closing documents for the transfer of the property to your name and for the funding of the loan amount, then the title company attorney should be able to explain the terms to you and answer any questions you may have or get those answers for you from the lender. Hometown uses a preferred title company for its closings to ensure that the closing process is as smooth as possible for Hometown and for each buyer. Click Here for information about Hometown's Preferred Title Company.